Take your best game moments and turn them into a thrilling slideshow. Add special effects, epic music, and humorous captions. Then share the results with your friends and community on your YouTube channel directly from within the program.
Movavi Slideshow Maker
is the fastest and easiest way to make a stunning slideshow of the great victories and epic fails in your gaming life.
Creative freedom
Use any footage you have, either video or screenshots. Move, split and cut slides, join them with spectacular transitions. Make as many adjustments as you need: crop and rotate pictures, boost colors, normalize the sound in clips, and more. Add the music of your choice and have the slides advance following the rhythm.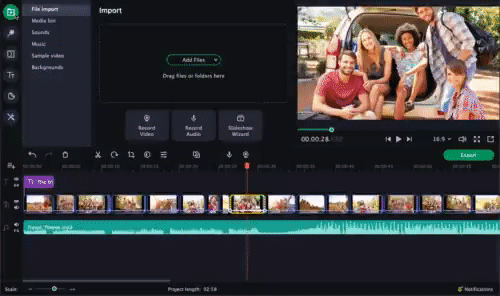 Whoosh, bang, clash
Need a little more action in your slideshow? Throw in some special effects:
Add dynamics to still shots with the Pan & Zoom tool

Show multiple images at one time with the Picture in Picture effect

Make fight videos more exciting using Slow motion

Send objects flying across the screen thanks to Keyframe Animation
Your personal touch
Record a voiceover for your slideshow right within the program. Insert captions with comments about what's going on. Planning on having a YouTube channel? Create an unforgettable intro for your project. You can choose one of the built-in clips, or create your own – then save the template and use it for all your slideshows.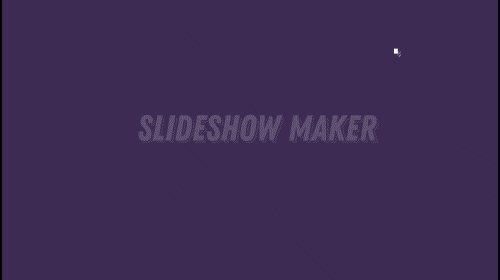 Slideshow Wizard
The Slideshow Wizard is the quick-edit mode with the superpower to create videos from your media files automatically. All you have to do is upload photos, videos, and music, choose a theme – and then wait for the slideshow to be ready. You can optionally tweak the video length and transition style.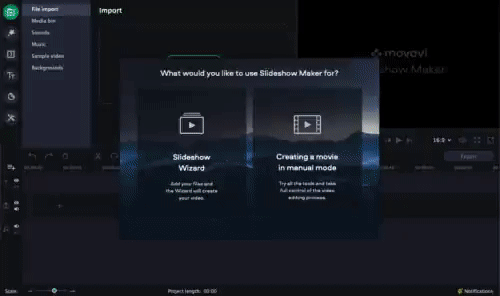 Going worldwide
You can save your video in any format you want: MP4, AVI, MOV, or use a device conversion profile. But what's more important, you can upload your video to YouTube directly from within the program.