Everybody Loves Skeletons! Don't you?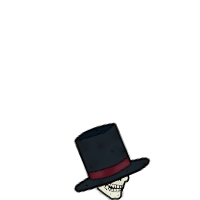 A 2D action platformer game about skeleton adventures in a forgotten world full of monsters and traps.
- Use your HEAD for passing levels and solving objectives.
- Beat the enemies and loot them.
- Collect points and upgrade your equipment on workbench.
- Find different ways to solve riddles, find more equipment, upgrades and secrets.
- There something cool for you
- Go to the castle! For what? I don't know... seriously